ProControl Management Services. Commercial Pest Control.
Pests On Your Premises Are Bad Business! ProControl Management's Commercial Pest Control Service Can Help
      When you are running a commercial operation, large or small, you know that every customer counts and there is not much that will scare off a customer faster than a pest problem. Rats in a restaurant, bed bugs in a hotel room, roaches in a storage facility; none of these situations are acceptable to you or to your customers.
     Call ProControl Management Services today. We have the solution for your pest control challenges no matter what industry your commercial business is in. With over fifteen years of experience in the pest control business on the Treasure Coast, there is no pest problem we have not seen and remediated. We are proud to have been serving the communities of Port St. Lucie, Jupiter, Vero Beach, Stuart and, Palm City for over fifteen years.
ProControl Management Services- A Customized Commercial Pest Control Solution For Every Industry
     Every industry is different and has its own unique challenges and issues with pest infestations and pest control. ProControl Management Services is the local, Treasure Coast leader in providing industry-specific commercial pest control protocols to ensure that you are providing a safe and healthy environment for both your employees and your guests.
Let us protect your food prep and services areas, your good reputation with your guests, and your bottom line.
From the guest rooms to the laundry room, let us concentrate on protecting your premises so you can concentrate on your guests.
We will keep your establishment pest free so your customers can shop in a safe and healthy environment, and you can watch your revenue go up.
A healthy, clean pest free environment is a must for hospitals, clinics, and doctors' offices. We have the pest control solutions to make it happen
Food Processing Facilities.
Let us ensure that your food processing areas are pest free, safe for your employees, and in compliance with all health authority rules and regulations.
Schools, Colleges, and Childcare Facilities.
You can have peace of mind knowing that our eco-friendly and kid safe pest control solutions will keep educational facilities free from pests and safe for our children.
Religious Establishments.
We guarantee to quickly and effectively remove pests so that you can get on with the more important work at hand.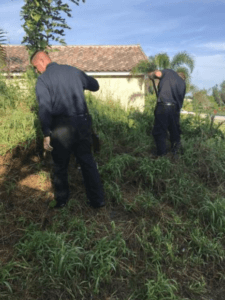 Manufacturing and Warehousing.
Let us eliminate pests from your premises, helping you avoid production delays and regulatory headaches.
We are the premier provider of fast, on-demand pest treatments to keep your tenants protected and satisfied.
ProControl Management Services - We Won't Be Beaten in Service or Quality.
At ProControl Management Services, it is our goal to keep your business premises pest-free and to help you provide a safe and clean environment for both your employees and your customers. We do this by focusing on our key business principles:
Quality Assurance.
ProControl Management Services is proud to guarantee 100% satisfaction with every job completed. We understand that your business is your living and we know that our job is not done until your premises are safe, healthy, and protected from pest infestations.
Trained Professionals.
Fighting pests takes determination, perseverance, and expertise. That is why we guarantee a fully licensed and trained professional on every job.
Our pest control technicians are committed to defending and protecting your establishment from pest infestations as if it was their own.
Value For Money.
We strive to always provide a high quality service at a fair price for our customers. We may not always be the lowest priced pest control service, but we are the best! We pledge to do whatever it takes to eliminate your pest problem, even when that means coming back at no cost until the issue has been resolved.
No Job Too Big or Too Small.
We believe that every customer is our most important customer. Our professional technicians are proud to take ownership and personal responsibility for every job in every establishment. Whether your business is a multi location empire or a small independent concern, we guarantee the highest quality of service and dedication to providing you with a premise that is free from pests and fully protracted from future infestations.